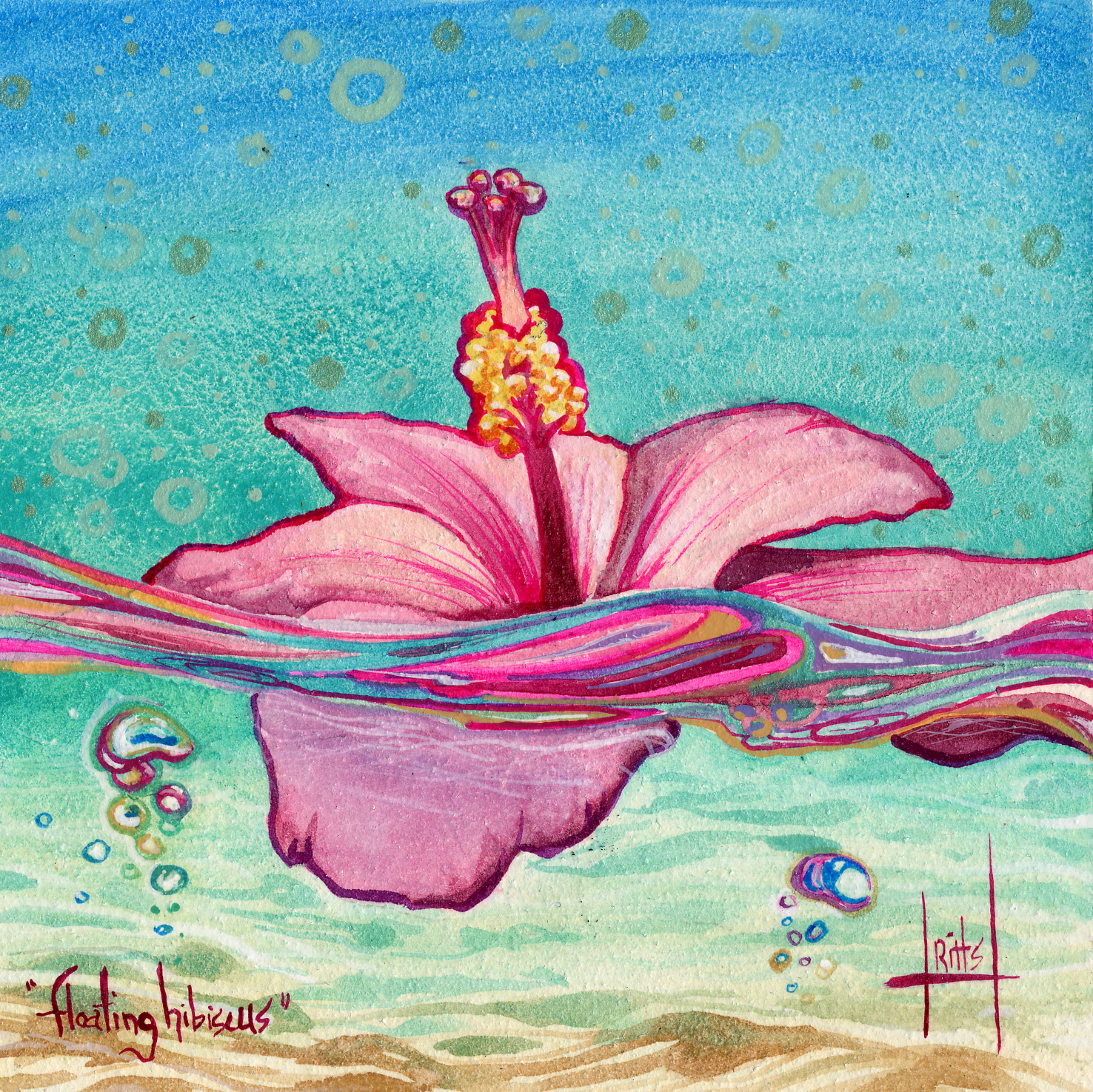 "Floating Hibiscus"
Enjoy a pink Hibiscus floating on crystal clear water. A beautiful sandy bottom and colorful bubbles enhance the piece. This 5x5 inch painting is painted with watercolor and gouache on board and nicely framed. Ready to hang! Signed on the back and packaged with care.
*2019 pricing: Paintings smaller than 8x10 are normally priced at $125.00 unframed.
Please note: This is price is for owning the original painting. The artist retains the rights of the artwork. This may include replicating artwork into prints, licensing, or use the image for other opportunities.